Current Sires
View the current sires at Ennerdale. Follow the links for pedigree information.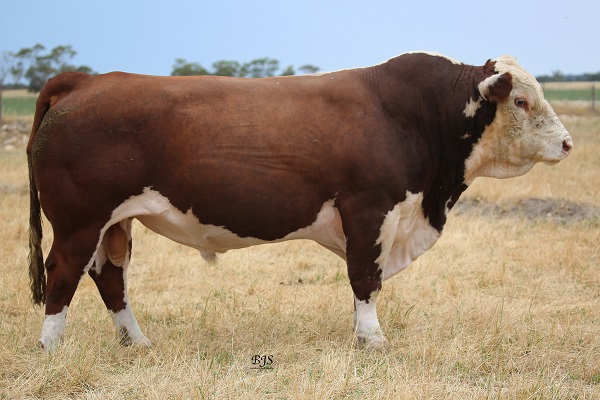 Allendale Chisel L3 (ET) (PP)
Tattoo: AEDL3   
Born: 10/02/2015

Chisel has been introduced through A.I in 2019. He is an easy doing bull with good skin and carcase.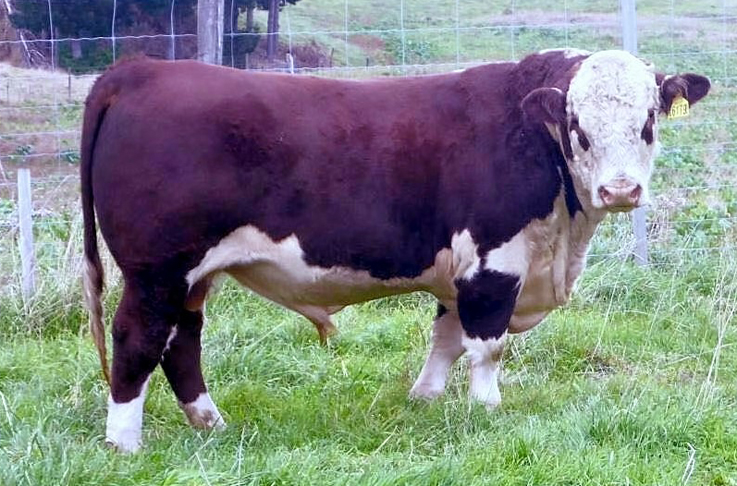 Koanui Techno 6179 (IMP NZL) (PP)
Tattoo: OSA0216166179NZHB
Born: 27/07/2016
Techno was purchased for $51,000 NZ by Glenbrae Herefords at the 2018 Koanui Sale. His pedigree contains some of Koanui's top cow families. We eagerly await his calves.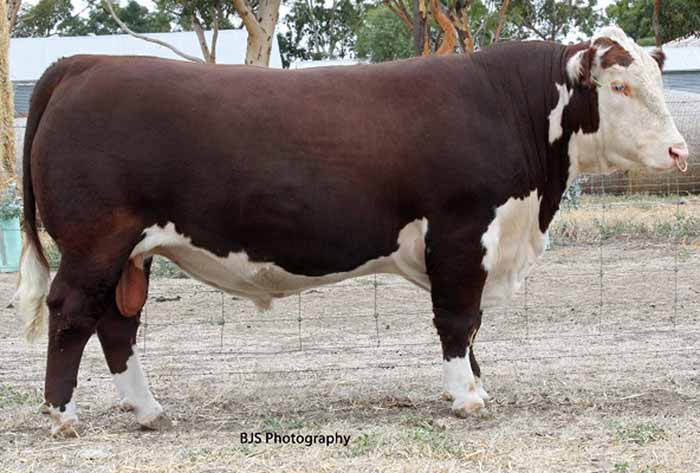 Allendale Gambler (P)
Tattoo: AEDL143
Born: 02/07/2015
Intermediate Champion and top priced bull at $40,000 at the 2017 Dubbo National Sale. Purchased by the Kerlson Pines stud in SA. We thank them for allowing us access in this bull.
Glentrevor Wallace H427   (AI)   (PP)
Tattoo: HYAH427
Born: 08/08/2012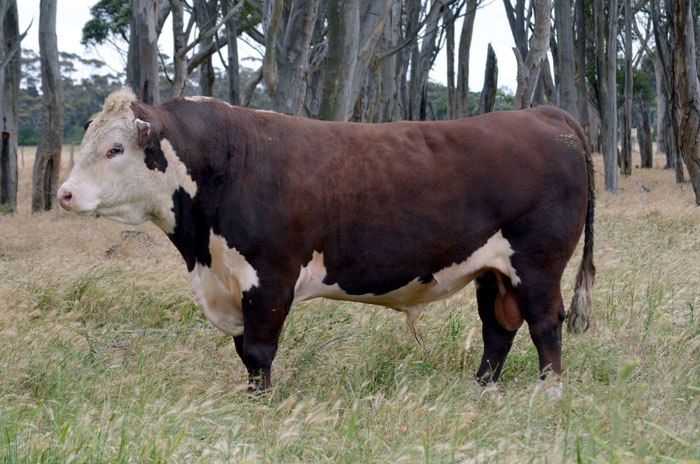 Ennerdale Archer (AI) (TW) (P)
Tattoo: ENNH265
Born: 07/09/2012
Retained by Ennerdale. His first sons sold in 2017 and topped the sale at $9,000. He is proving to be a very useful sire.
This bull has bred extremely well for us. Sons have sold to $16,000, with Ennerdale Accomplice (P) selling to the Glenellerslie Poll Hereford Stud in NSW at the 2018 sale.
Allendale Washington K5 (ET) (P)
Tattoo: AEDK5
Born: 12/02/2014
Senior Champion and top priced bull at $47,000 at the 2016 Dubbo National Sale. Purchased by the Cascade and Devon Court Studs.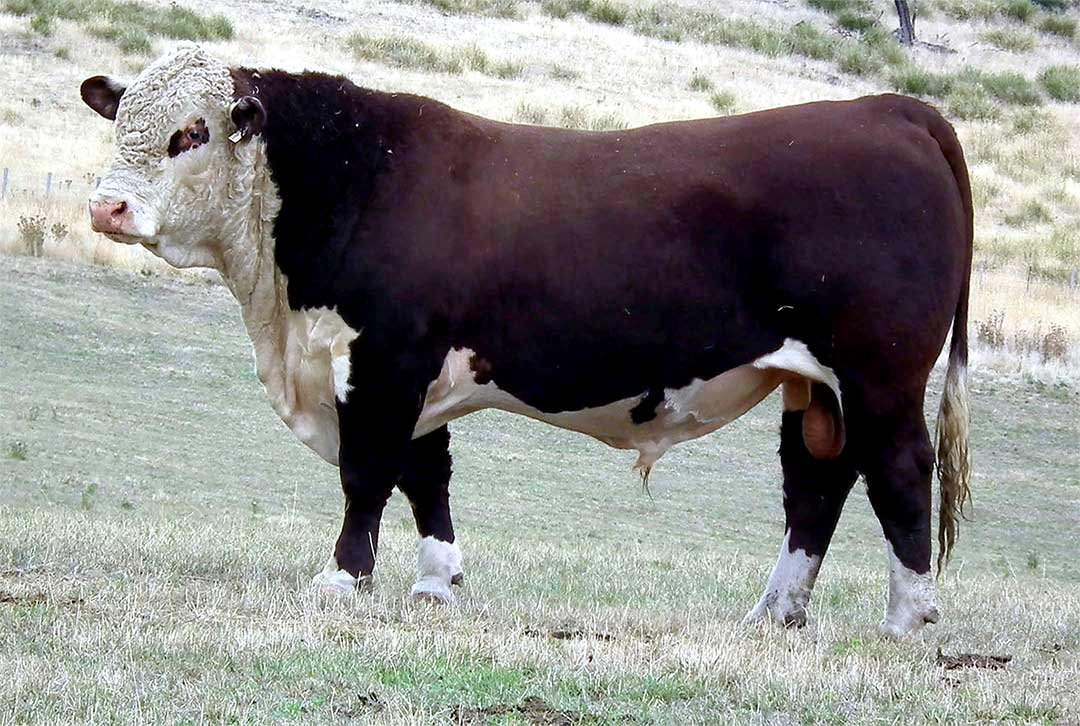 Guilford Future F81 (P)
Tattoo: AJDF81
Born: 01/06/2010
Retained by Guilford. He has a pedigree full of proven performance. He has bred very well for us with his sons at Ennerdale selling to $11,000 and leaving us with some beautiful females with good milk.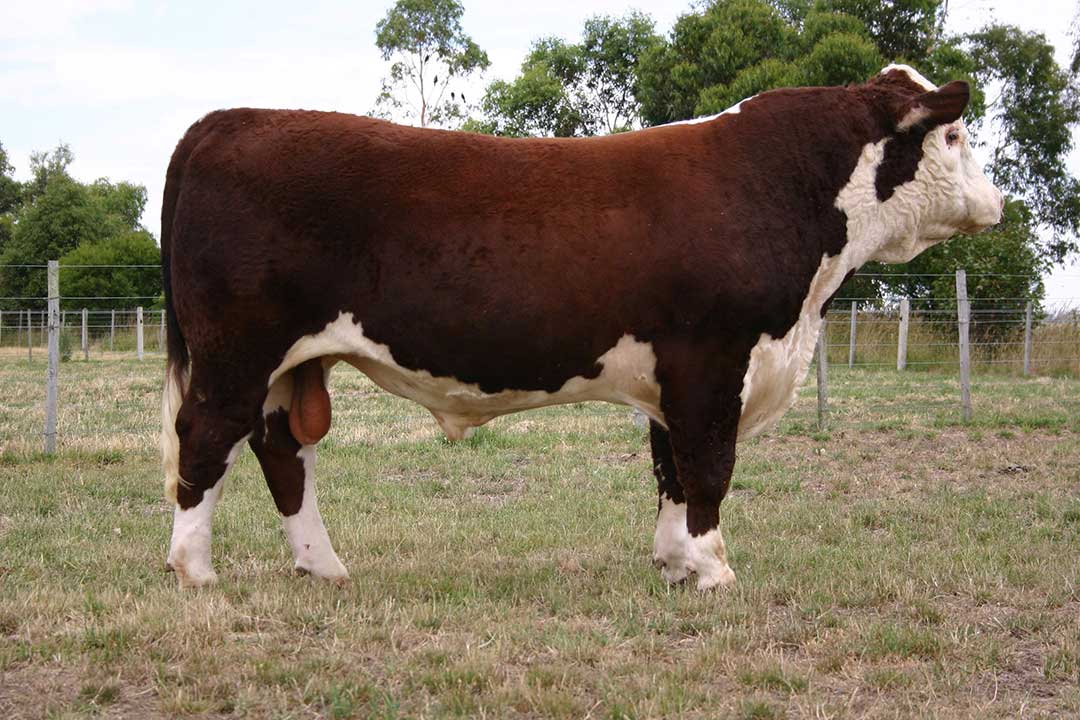 Ennerdale Fiddler AI (S)
Tattoo: ENNX207
Born: 11/04/2002
Fiddler stood out as a calf and was out of one of our top cows. E.Matchless 98 AI also produced E.Valuta (retained as a stud sire), E.Olympic ($9,500 to South Caramut), E.Vegas ET ($10,000 to Orana Partnership), E.Bulletin ($5,000 to The Union) and four females retained. Fiddler stood fifth in a class of thirty nine bulls at the World Hereford Conference in Sydney 2004. This bull has bred us some terrific females.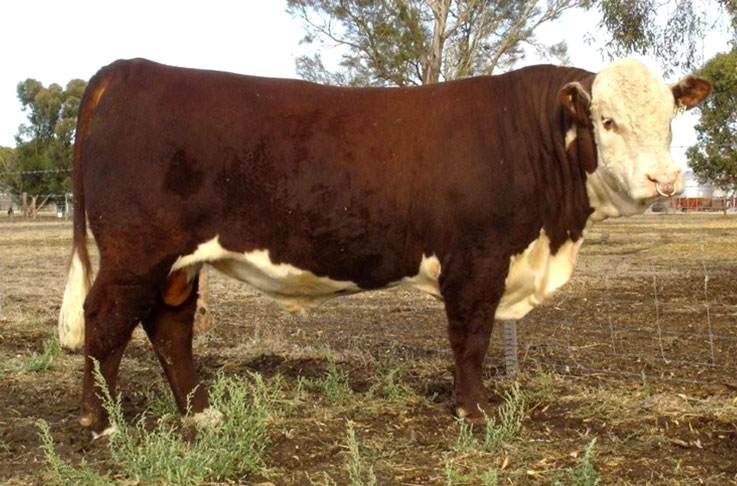 Allendale Bushman F119 (P)
Tattoo: AEDF119
Born: 02/07/2010
Purchased for $28,000 at Dubbo by the Guilford Poll Hereford Stud in Tasmania. Breeding well at Guilford, Allendale and Ennerdale.
 Yarrandabbie Jingle J018 (AI) (P)
Tattoo: ARGJ018
Born: 25/10/2013
Jingle was a class winner at the 2015 Wodonga National Show and Sale before selling for the top price of $40,000 to the Yavenvale stud.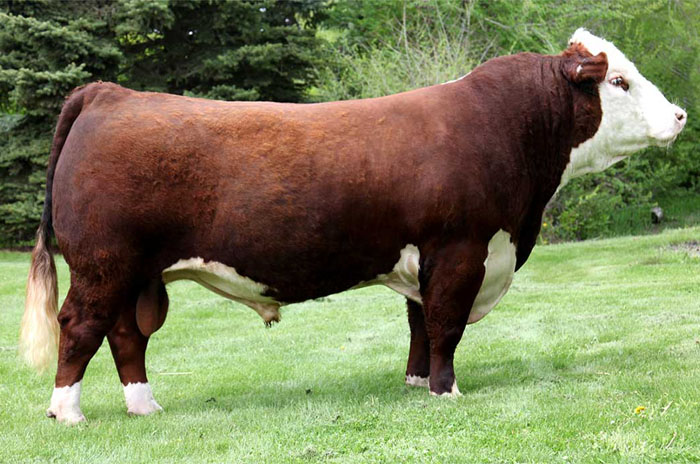 Remitall – West Game Day ET 74Y (Imp Can) (P)
Tattoo: 2955010
Born: 16/04/2011
Remitall-West Game Day ET 74Y was the 2012 World Hereford Conference & 2012 Junior National Grand Champion bull. He is a low birth weight bull with powerful performance.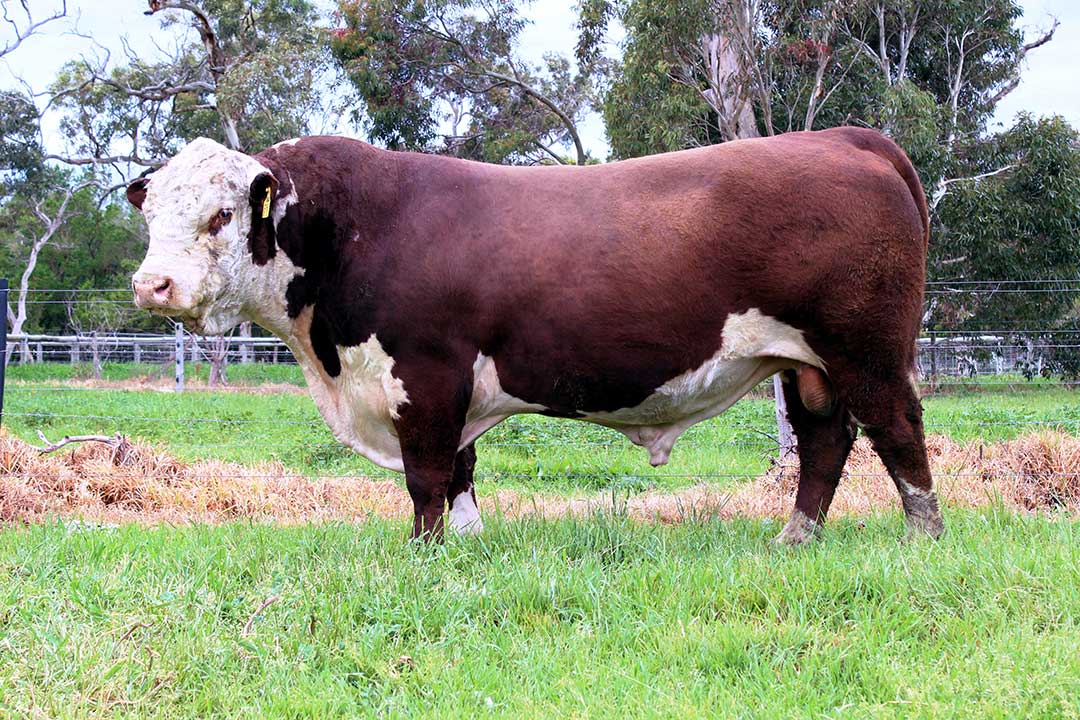 Cascade Fahey F81 (P)
Tattoo: CDEF81
Born: 29/06/2010
Cascade Fahey was purchased by Cannawigra Poll Herefords for $14,000. His sire was the top priced bull at Dubbo 2008, selling for $32,000.
Tested Homozygous Poll.
Ennerdale purchased semen at the Cannawigra Dispersal sale.
Ennerdale Ambassador (AI) (P)
Tattoo: ENNH273
Born: 20/09/2012
Our decision to retain this bull has been justified, as he has proven to be a very consistent sire. He stamps his calves.
Sons have sold to $10,000.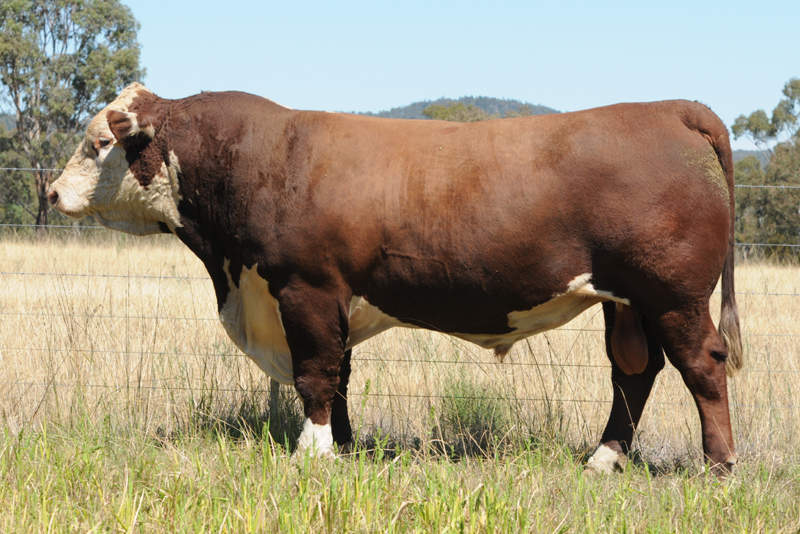 Allendale Anzac E114 (P)
Tattoo: AEDE114
Born: 15/07/2009
Anzac was sold at the 2011 Dubbo Show and Sale for $30,000 to Injemira. Since then Anzac has made a significant impact within the breed. Sons have sold to $45,000, with 18 bulls averaging $12,000 at the 2015 Injemira sale.