Reference Sires
View the Ennerdale Reference Sires. Follow the links for pedigree information.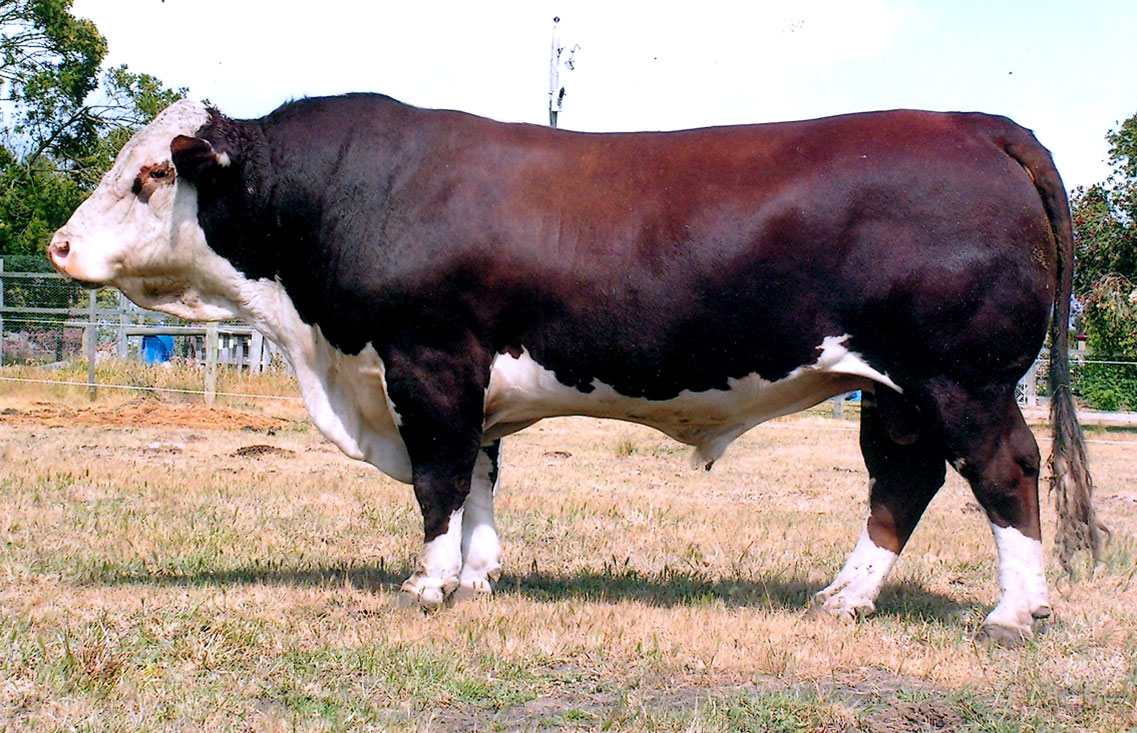 Wiranya Goulburn (P)
Tattoo: REWX128
Born: 24/09/2002
Ennerdale purchased a large package of semen in Goulburn and he made a significant impact within the stud. His daughters are full of quality and breeding well. Sons have sold to $7,500 and Ennerdale retained Ennerdale Gilchrist and Ennerdale Gulliver as stud sires.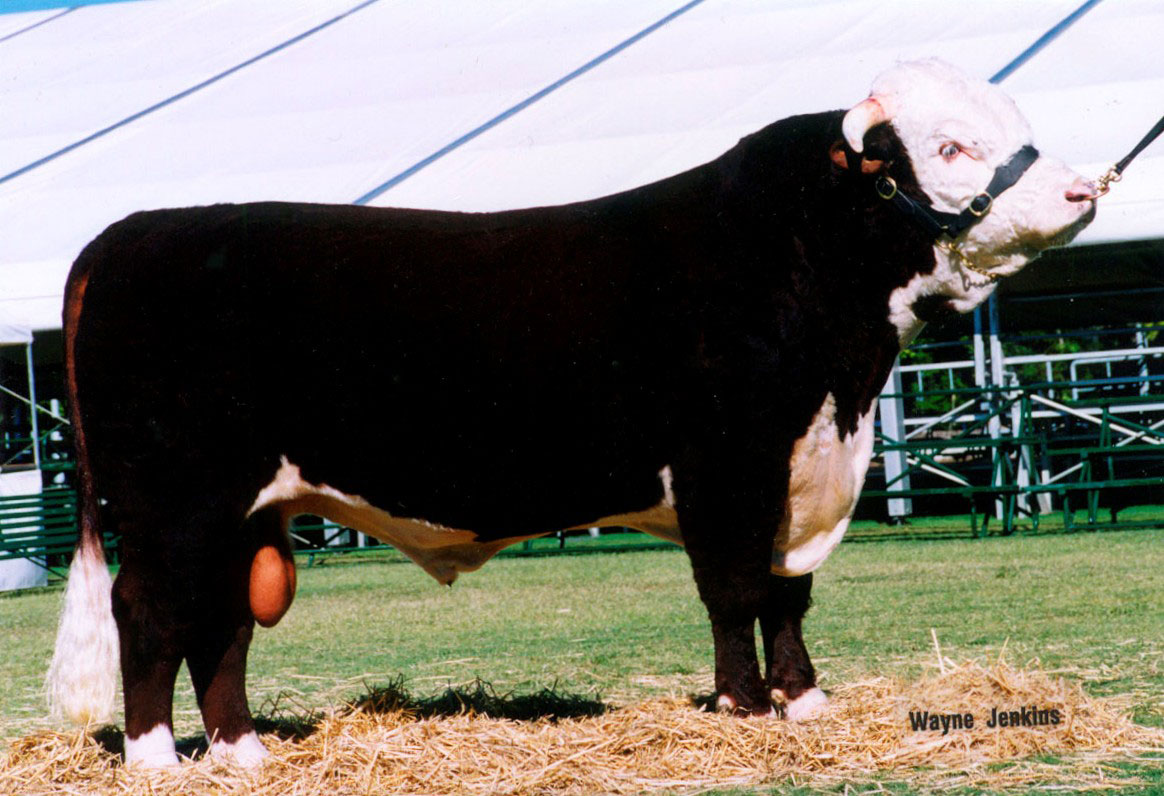 Ennerdale Scandal (AI) (H)
Tattoo: ENNT122
Born: 04/04/1998
Scandal was Senior Champion in Melbourne 2000 and Senior Champion at the Hereford Feature Show Sydney Royal 2001 under International judge Dr Fernando Alfonso from Uruguay. His sons at Ennerdale have sold to $9,000.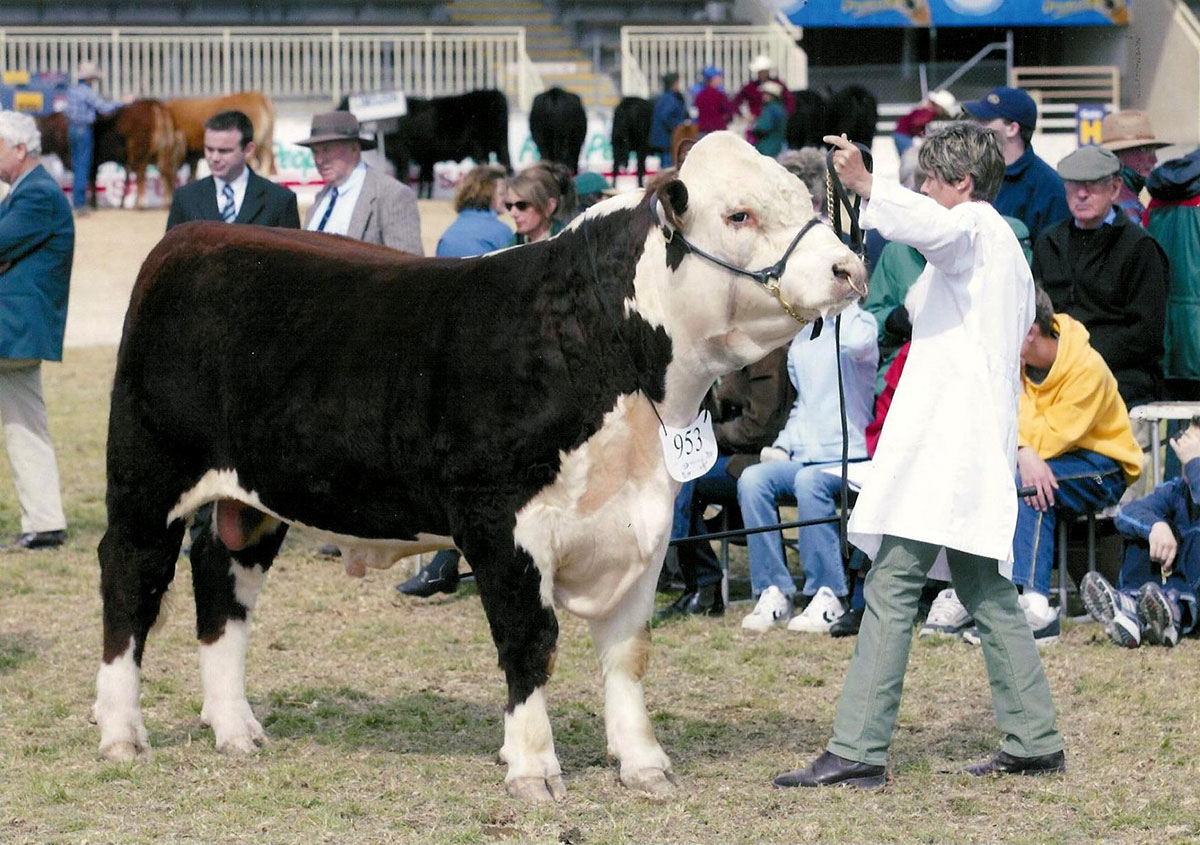 Greensborough Bill (AI) (P)
Tattoo: RRGW4
Born: 15/05/2001
Ennerdale purchased Bill as a 10 month old calf at Sydney Royal 2002. He was the first Poll sire purchased by Ennerdale where he proved to be a very safe and sound acquisition. He was a bull with good constitution, terrific feet and temperament and was still working at 13 years of age. His dam was a wonderful matron for the Greensborough stud, producing a full brother to Bill (Greensborough Will) who sold for $33,000 at the Dubbo National in 1999.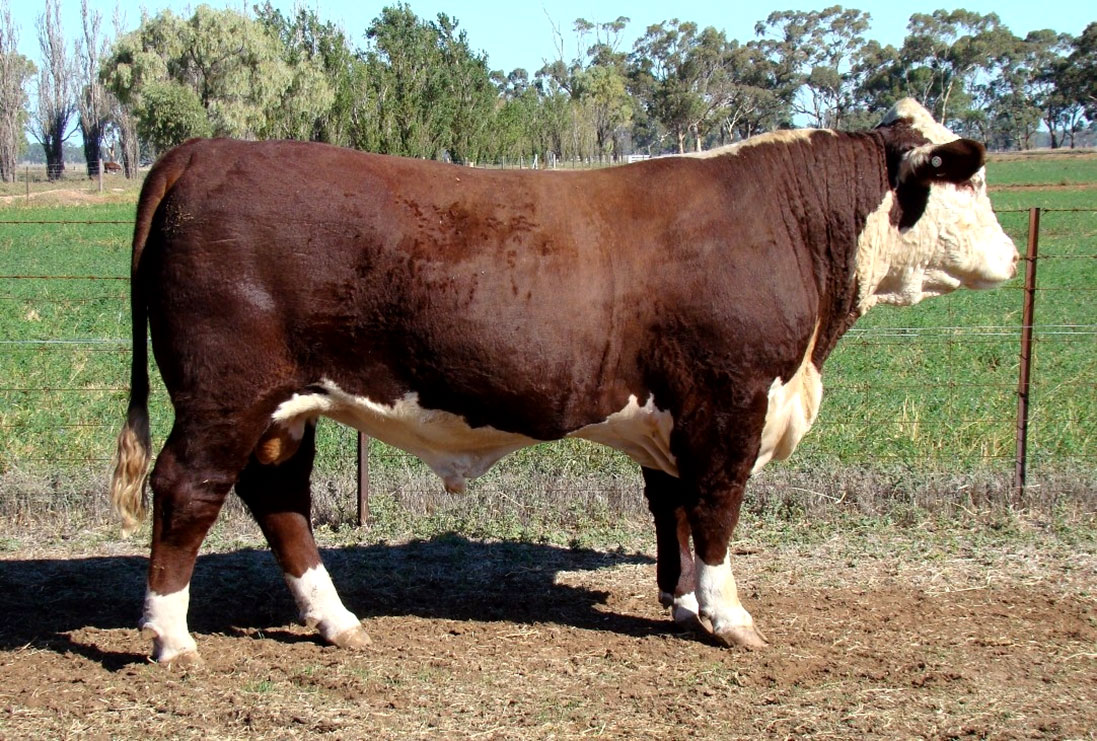 Markowen Intruder 2 (P)
Tattoo: SMOC87
Born: 17/08/2007
Purchased privately by Ennerdale for $10,000 in 2009. This bull's dam also produced Markowen Intruder (P) sold to Allendale and Yalgoo Poll Hereford studs for $17,000 and Markowen Intruder E54 used at Yambro Stud. He has left some very productive females.